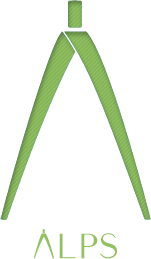 +
+
+
past
ALPS (Anonymous Landscape Photograph Survey) mapping is an experimental method developed by Philip Adiutori in partial fulfillment of the Masters of Studies degree in Interdisciplinary Design for the Built Environment (Mst. IDBE) from the University of Cambridge, UK.Philip is a partner and design director of VIDA landscape architects and planners and developed the online ALPS mapping program and associated digital tools with Namaqua Studio, and P1S1 Creative Agency.
present
VIDA
landscape architects and planners,
Namaqua
Creative Chameleons, and
p1s1
Creative Agency are in the process of refining the ALPS methods with an interdisciplinary team of GIS experts, graphic designers, programmers, and other professionals. We are working hard to have the next version of the ALPS online tool and associated mobile applications running by March 2013.
read more
future
In reality, the ALPS methods can be applied to many areas of interest beyond public participation in land use planning and government. We are working with various partners to expand our methods and develop new participatory mapping methods for other sectors including Education, Tourism, Art, and Wellness. If you would like to keep updated on our latest work, please join our mailing list and we will send you occasional updates.